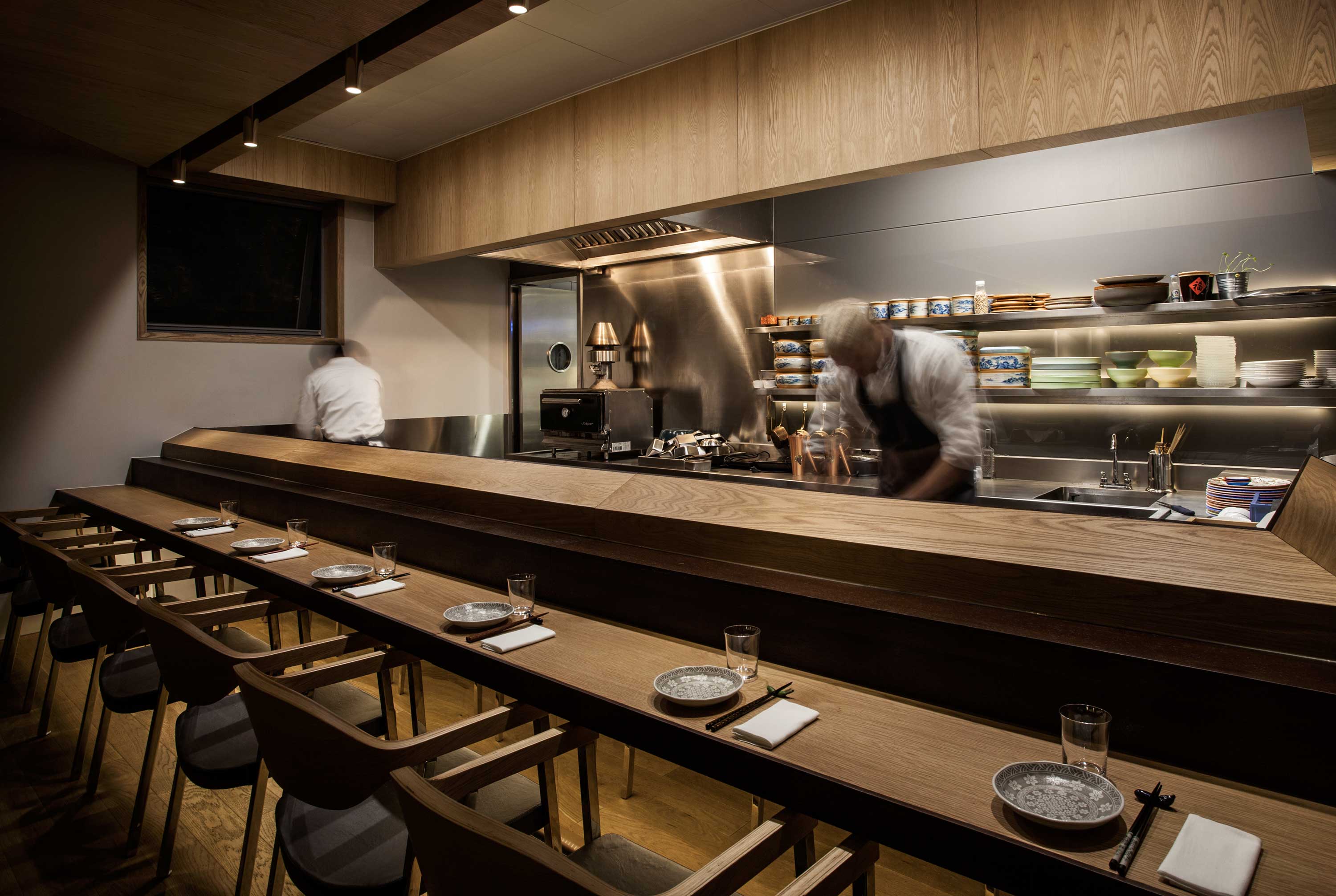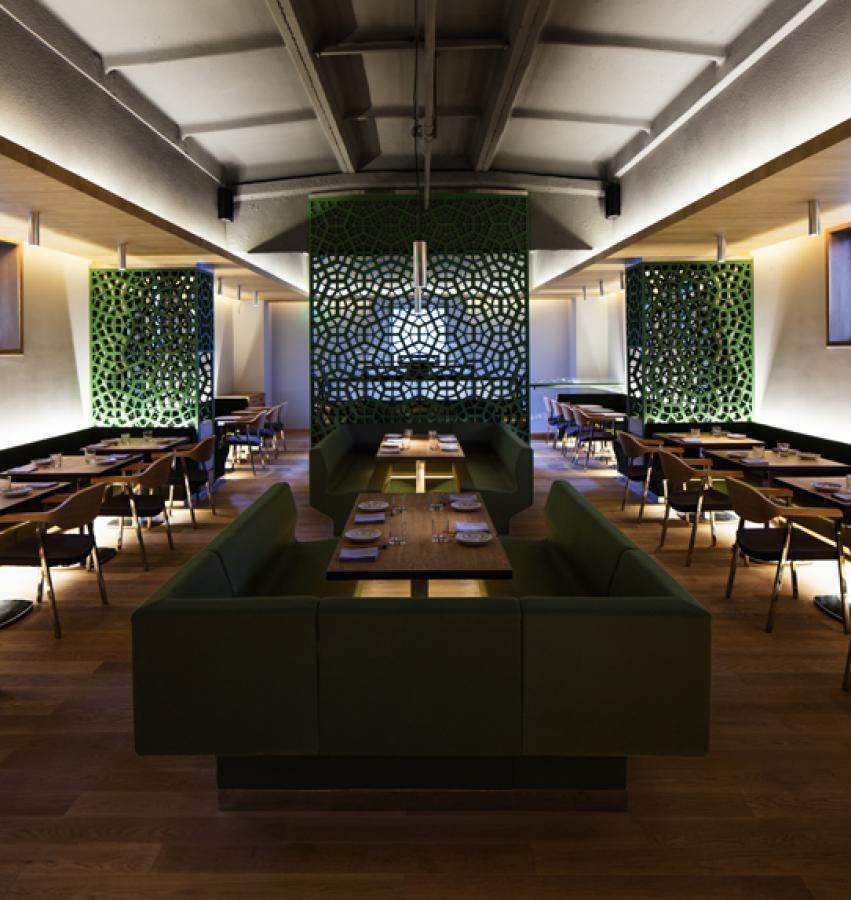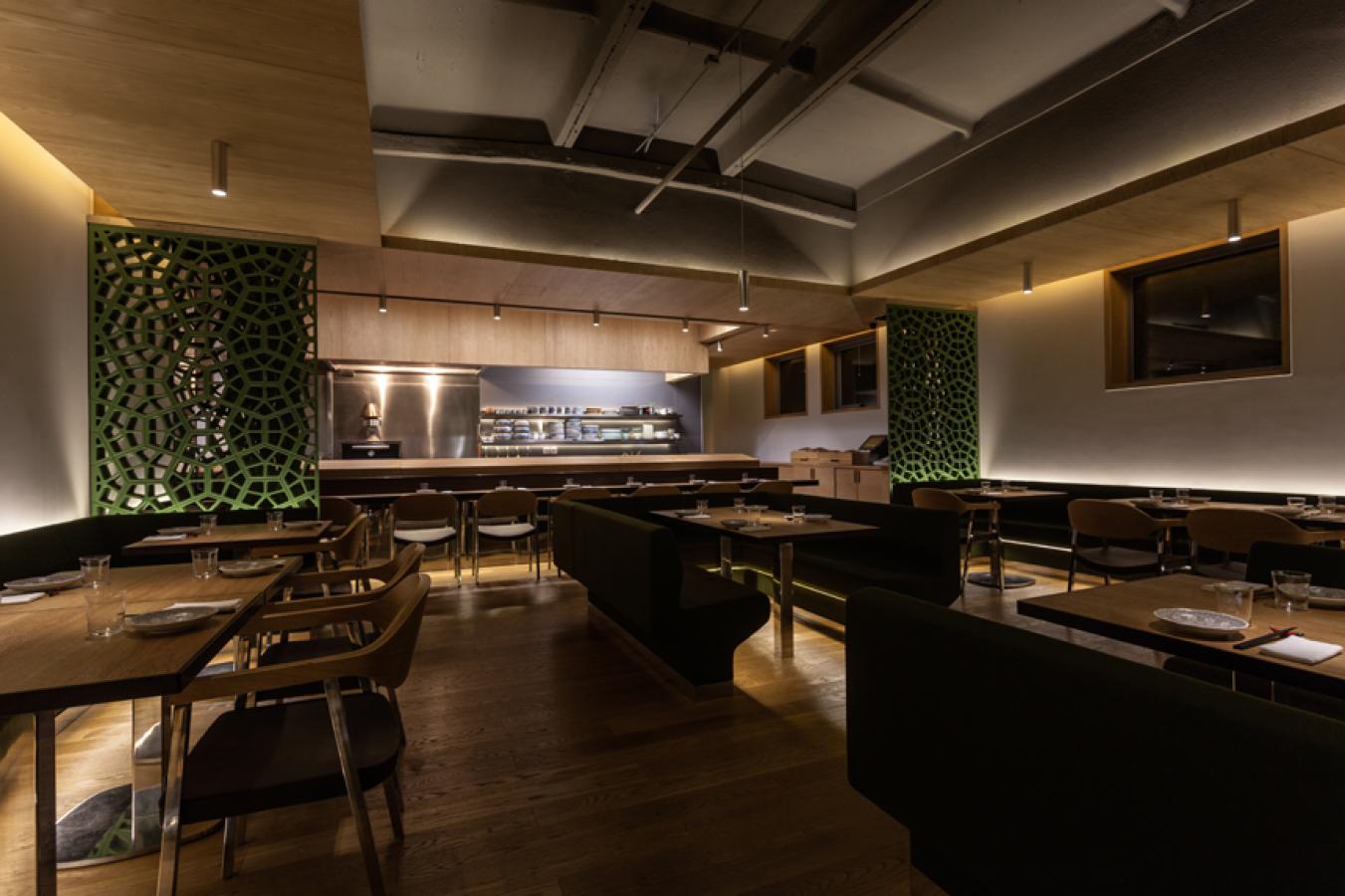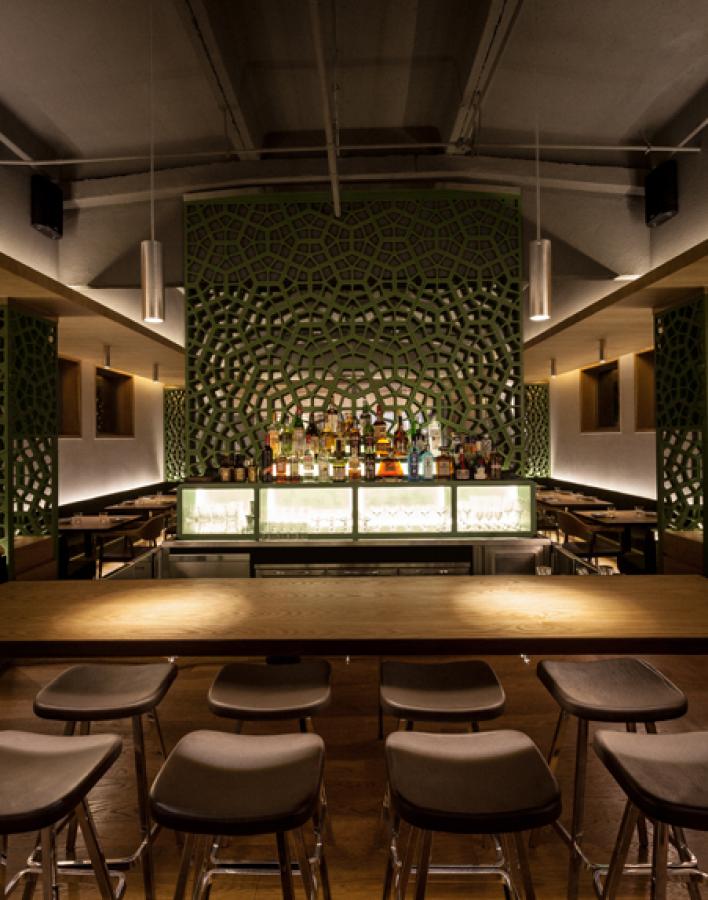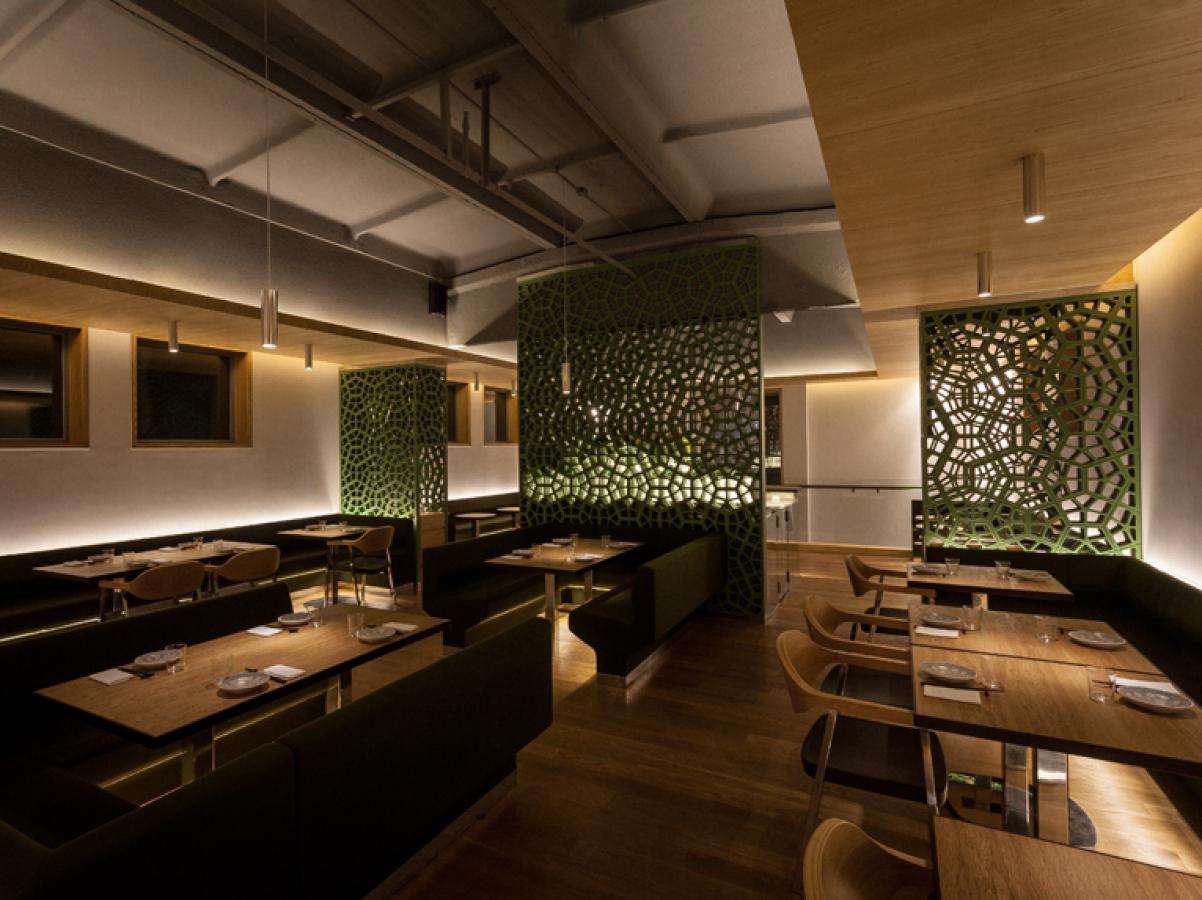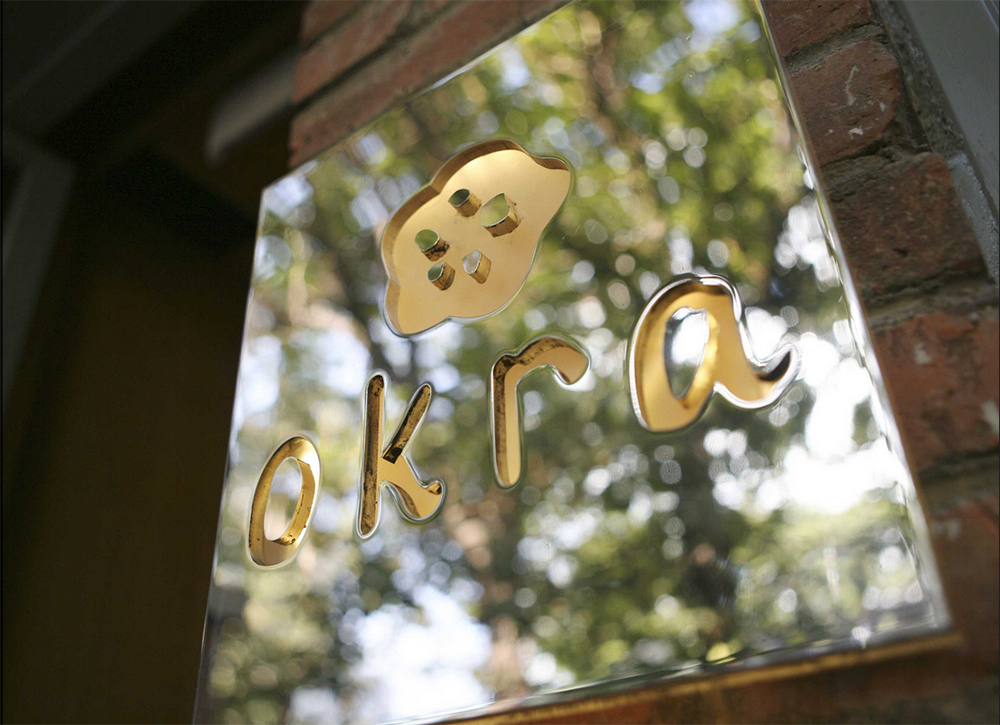 located in the historic beijing courtyard "1949" in old brick meat slicer factory, okra is a refined sushi restaurant designed for the award-winning chef max levy.
every element was custom-designed for okra, down to the geometric dividing walls created with a pattern inspired by the section of the vegetable okra. 
the tables, chairs, and barstools were all created for okra and are now available worldwide. we collaborated with the beijing architect phil dunn on this project.