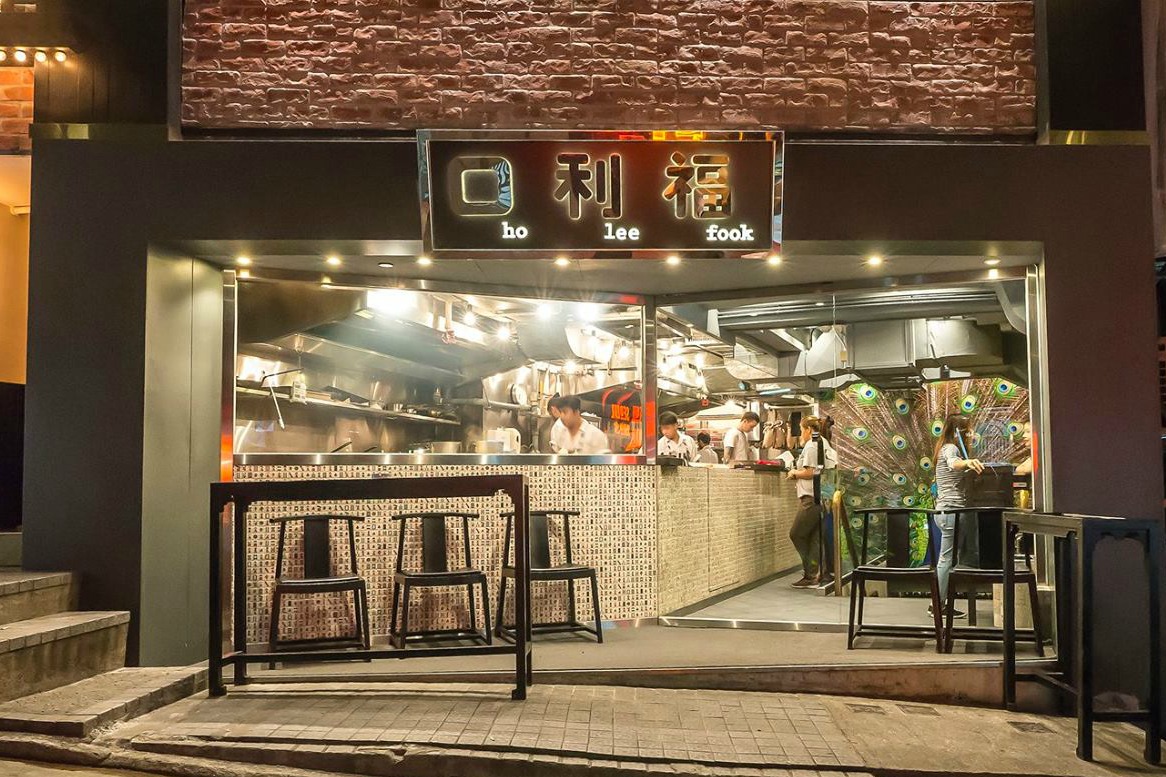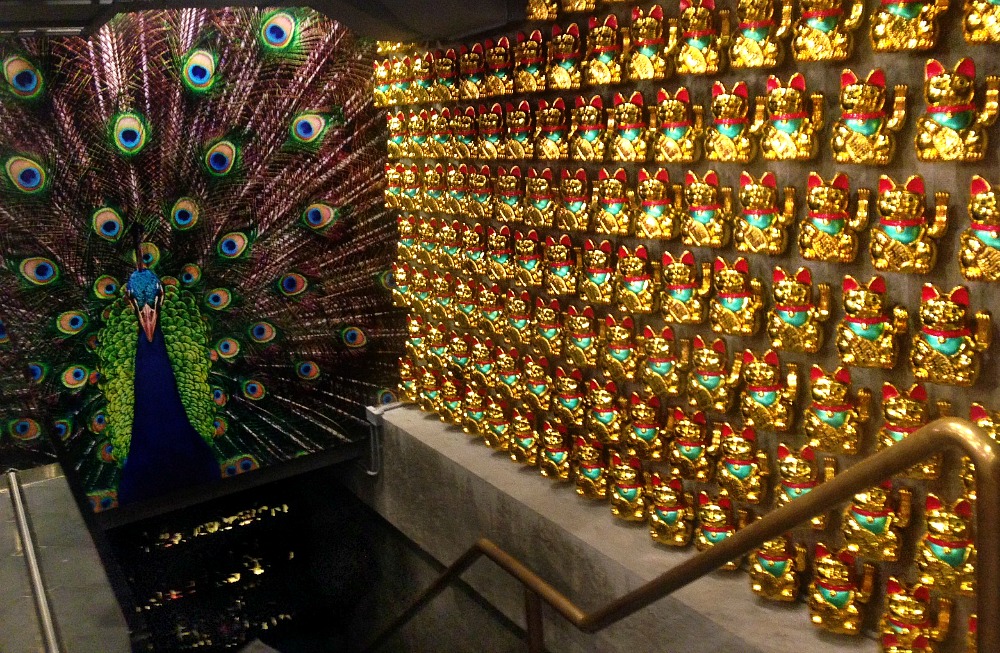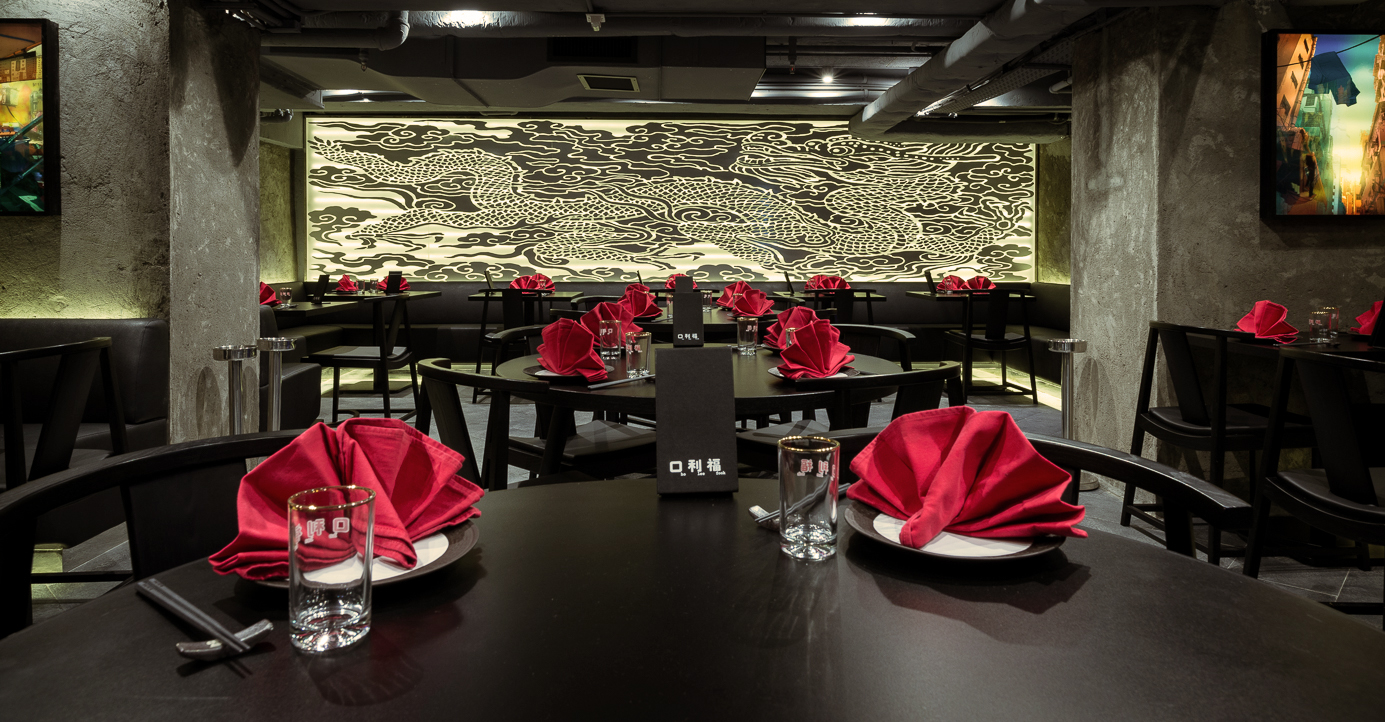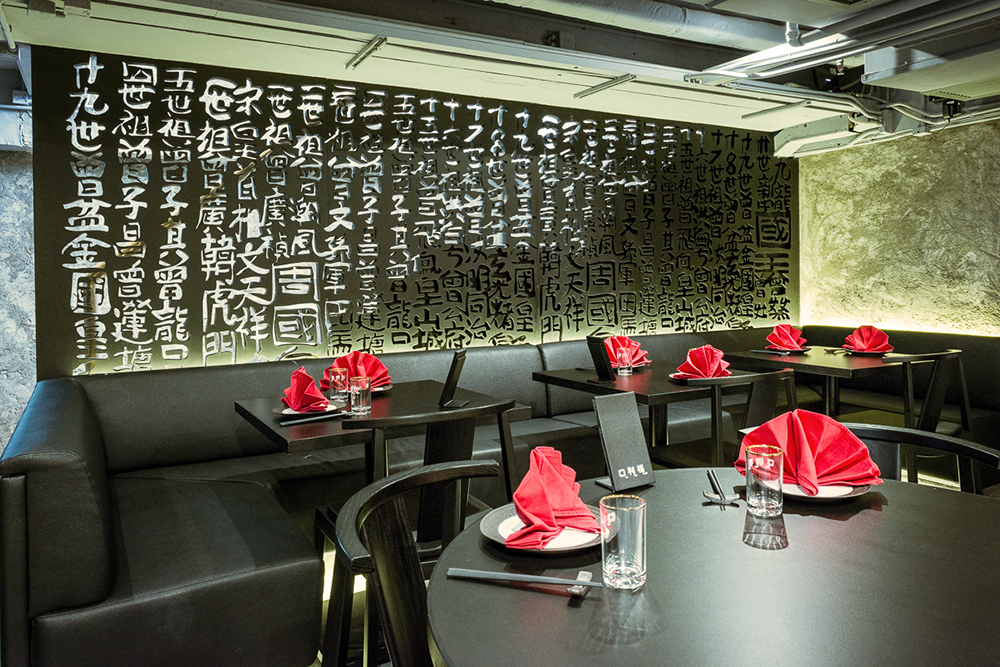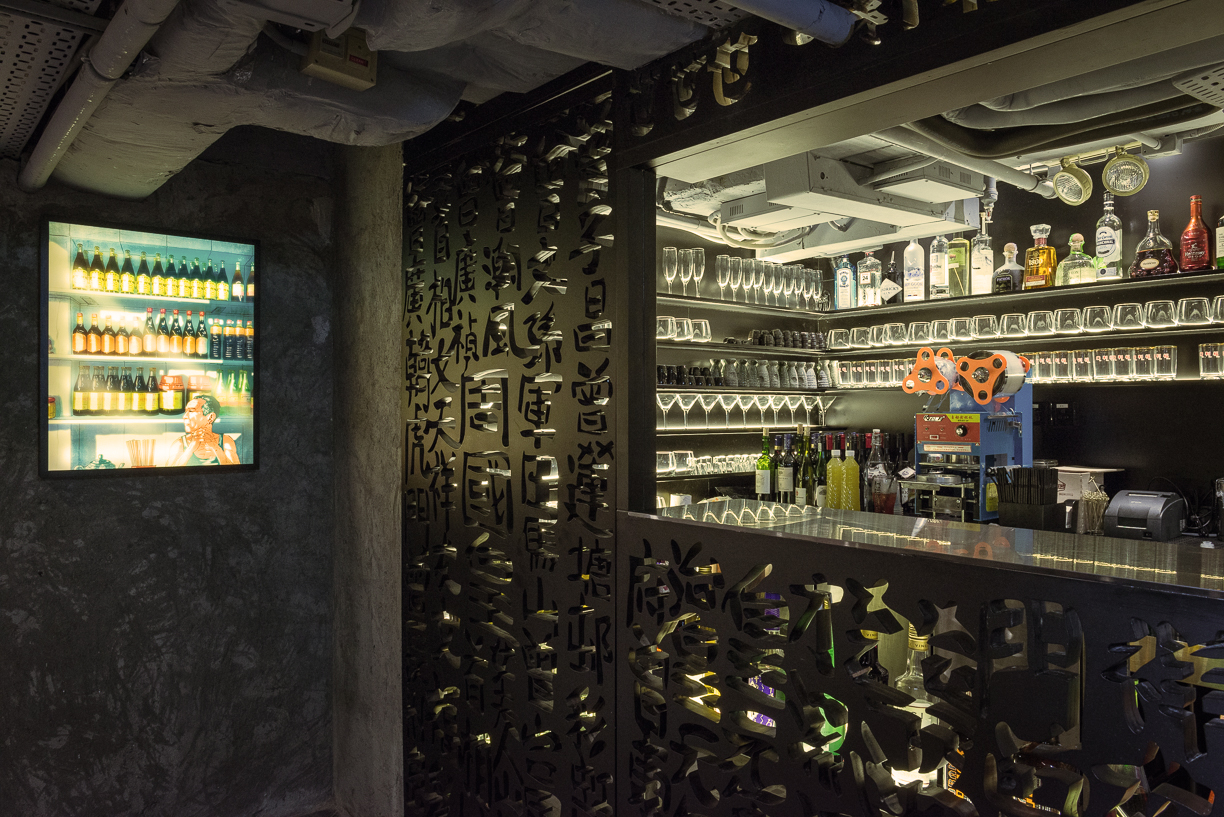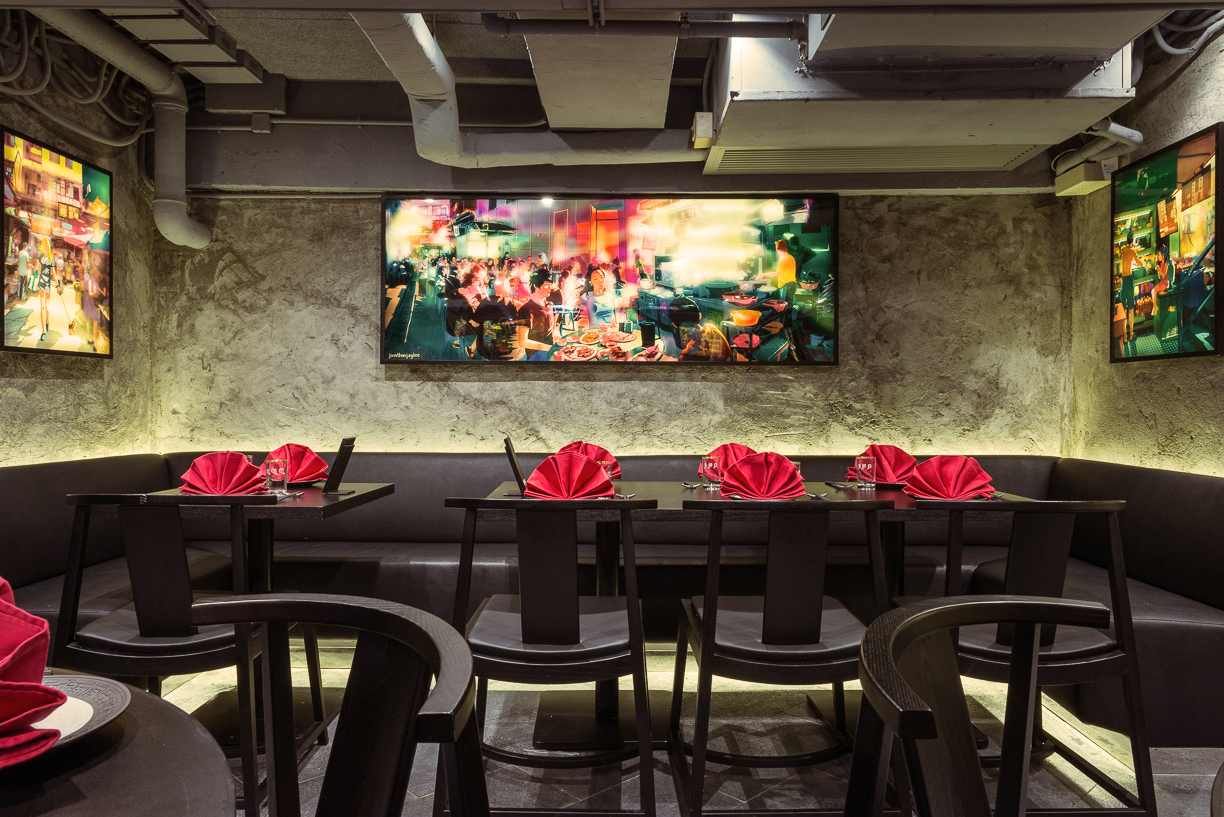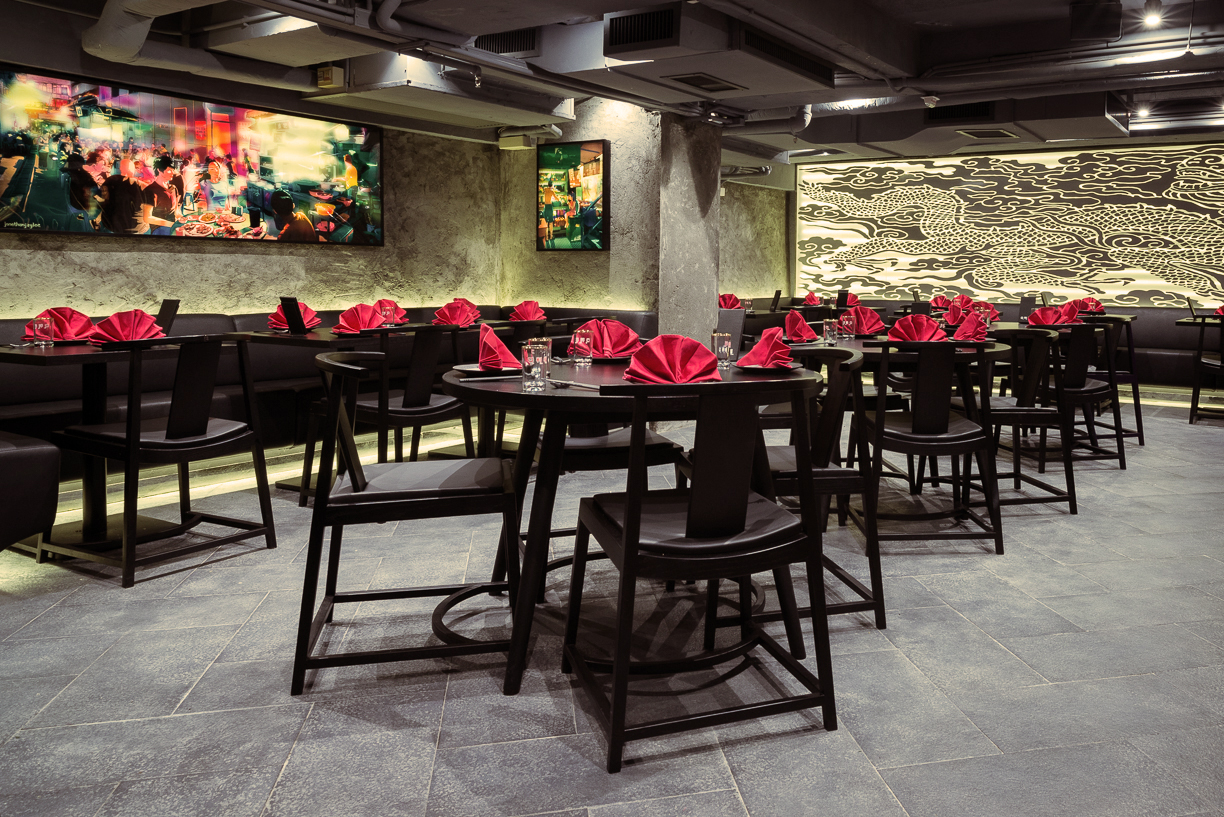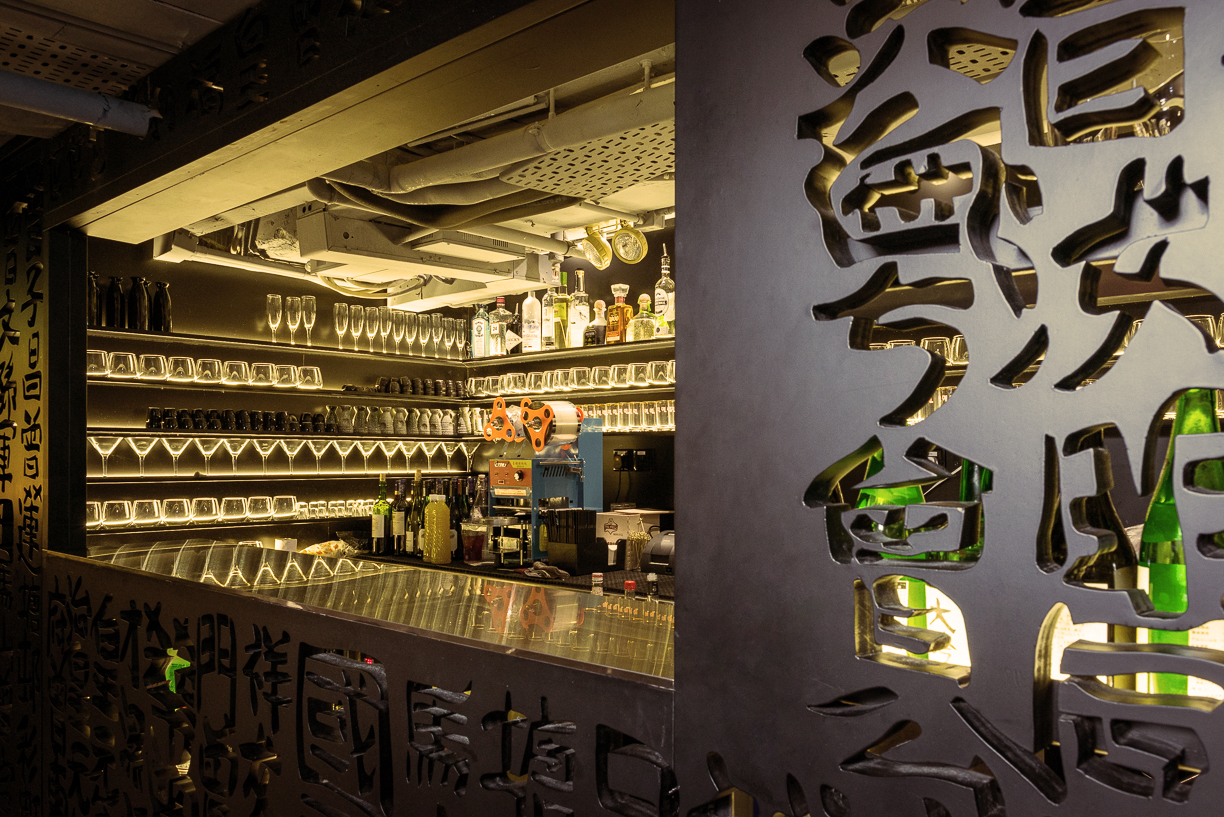 ho lee fook "good fortune for your mouth" is a funky chinese kitchen (in hong kong's historic elgin street) inspired by old school hong kong cha chaan tengs and the spirit of late-night chinatown hangouts in 1960's new york. designed as a backdrop for the work of renowned taiwanese chef jowett yu (famed for his work at sydney's ms. g and mr. wong).
the facade is clad with thousands of vintage mahjong tiles, the door handle is a dragon weaving in and out of the glass. just inside the entrance is an entire wall covered with hundreds of maneki neko (those gold plastic lucky arm waving cats without which no self-respecting chinese restaurant would open.)
downstairs we used thick dividing walls punched out with characters inspired by the famed graffiti artist the king of kowloon and colourful backlit paintings by local artist jonathan jay lee, but the real focal point is an enormous backlit bas relief dragon, (the design of this detail was a little out of the comfort zone of a guy from kansas, but hey, why not).
we designed custom furniture for ho lee fook which is now in production and sold internationally. (actually, the chairs were originally designed for a project we were doing with chairman mao's granddaughter, but in the end, despite her best efforts, that project didn't go forward. so ho lee fook got the chairs instead.)