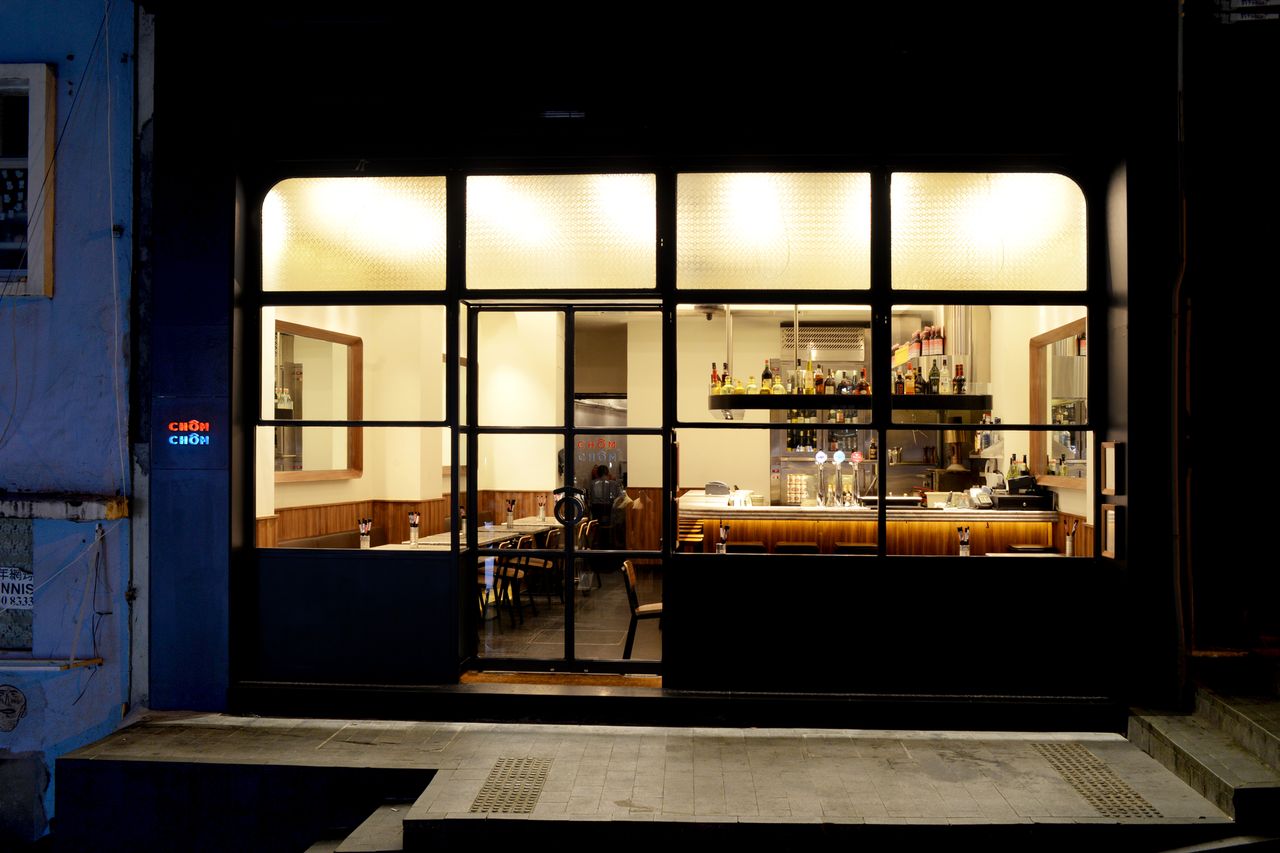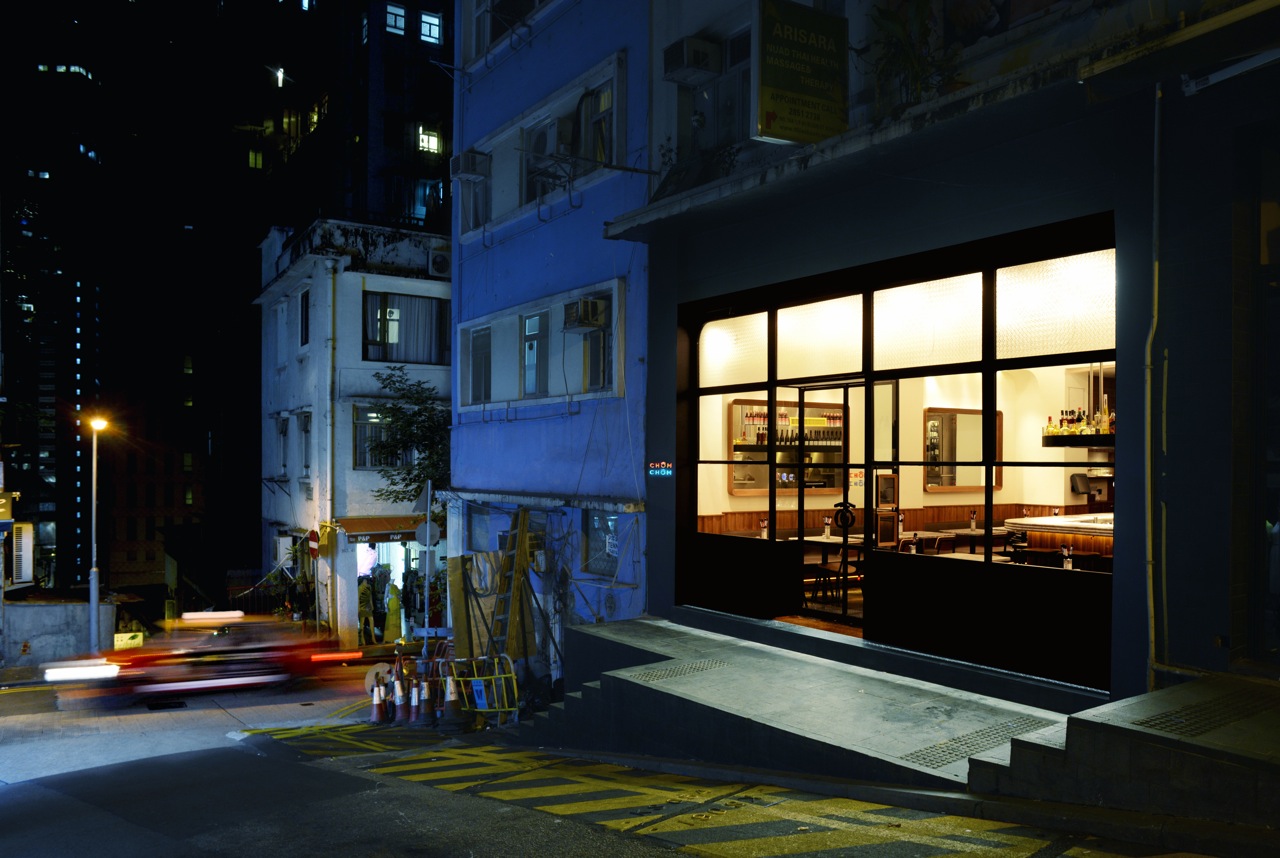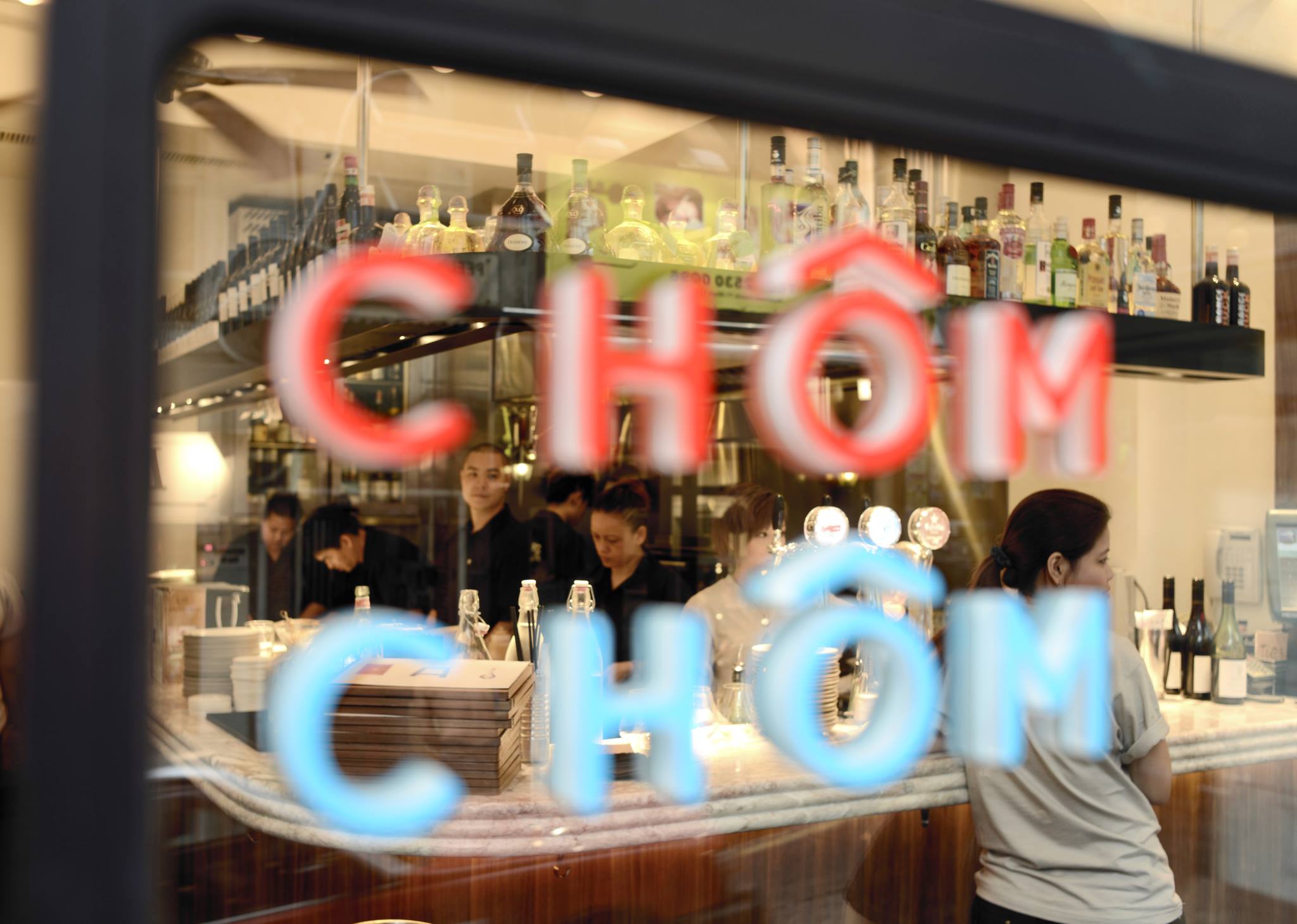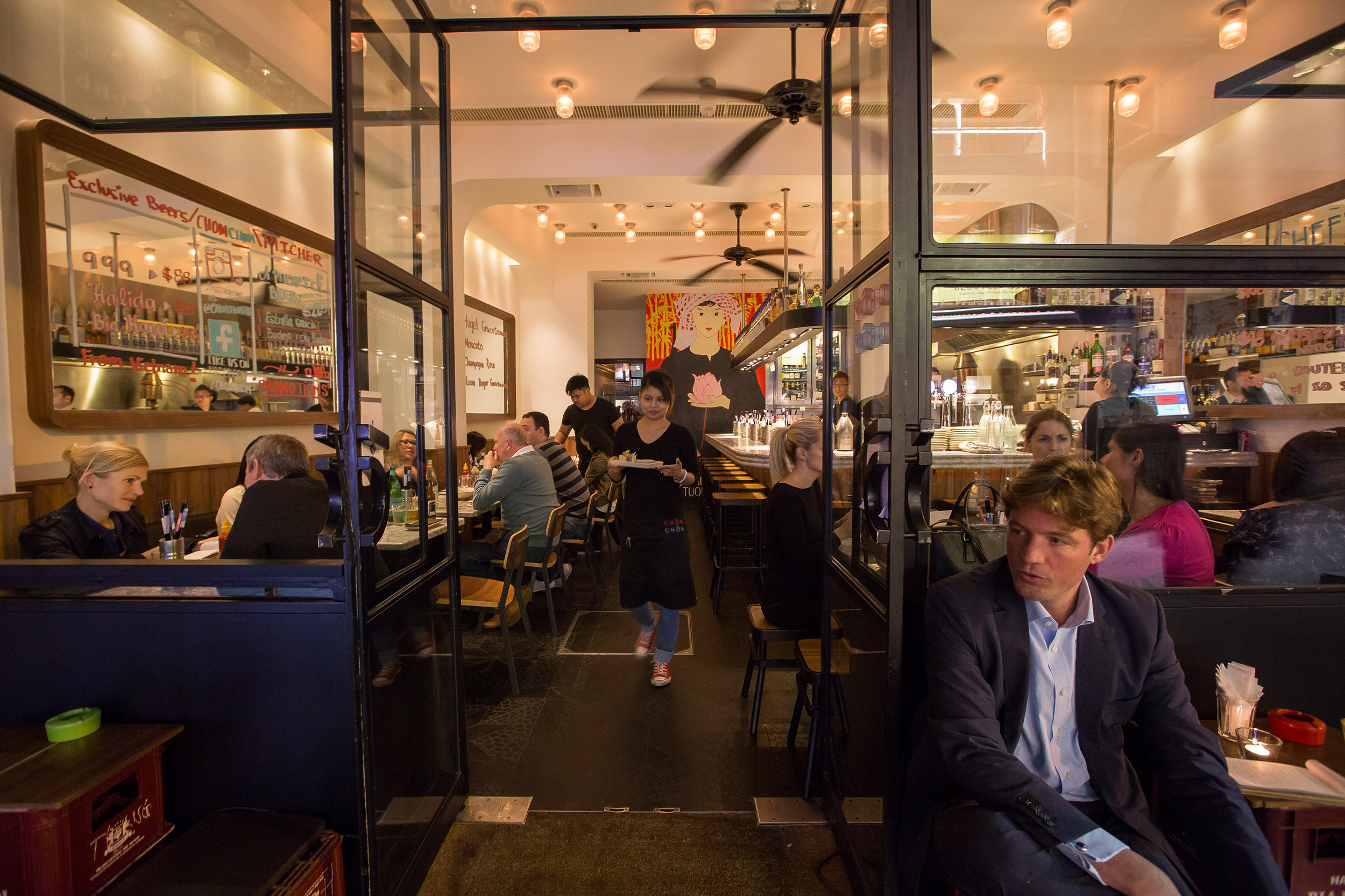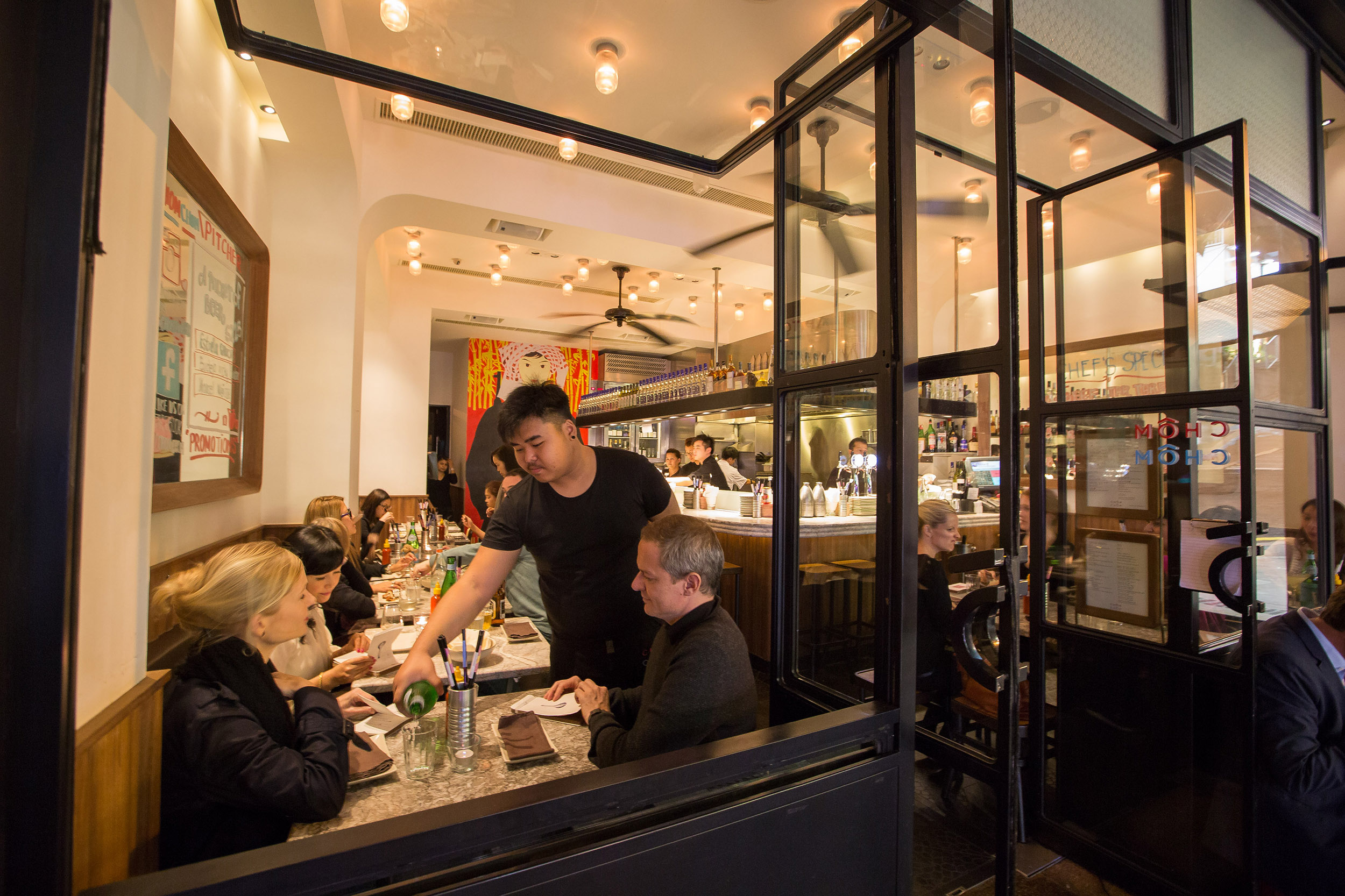 chômchôm is a vibrant neighbourhood restaurant in hong kong's soho, specialising in vietnamese street food by the award-winning chef peter franklin.
every detail of the restaurant is designed in reference to traditional street food spots in vietnam – and the french colonial architecture found there. (there's an understated reference to hopper's nighthawks at the diner in there, too – inspiration i guess i've been carrying around since my student days at the school of the art institute of chicago.) the industrial-style steel facade is designed to open up completely when hk's humid weather permits, with the bottom window panels sliding down into the frame and the top two textured glass panels swiveling out to provide a sort of awning.
inspired by traditional vietnamese floor tiles, we etched the pattern into oversized matte black stone tiles. the focal point of the dining room is a hand-painted mural inspired by a 1960's vietnamese propaganda poster, a woman with a flower – and a rifle. the ceiling fans are 1920's originals, sourced in vietnam, original fan blades replaced with custom ones more than double the size. as usual, we designed all elements, including custom lighting, solid wood wainscoting and mirrors, and the marble bar. the original furniture is now in production and sold internationally.